Japanese × French Cuisine for Brilliant day
GRAND COURSE
¥10,000 +TAX
We use lavishly the three great delicacies of caviar, foie gras, truffle western food suitable for sunny days.
Japanese herbs & spices, course of Japanese food which is an intangible cultural heritage, arranging and finishing Japanese inspired full course of French.
You can also enjoy a classic meaning of Japanese banquets, such as Red snapper means happy , Scallop means raise a sail while also based on Western food.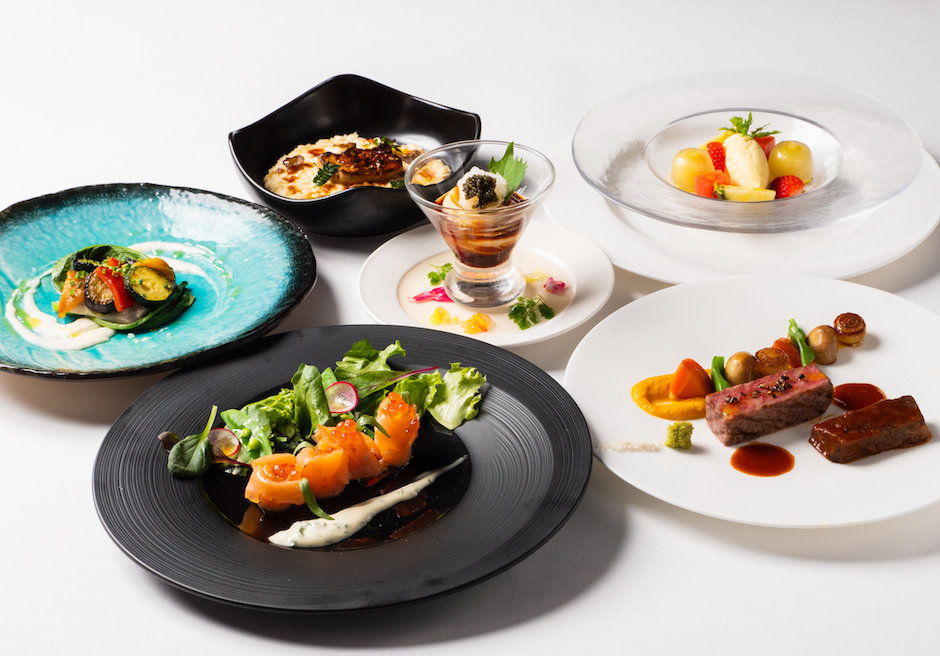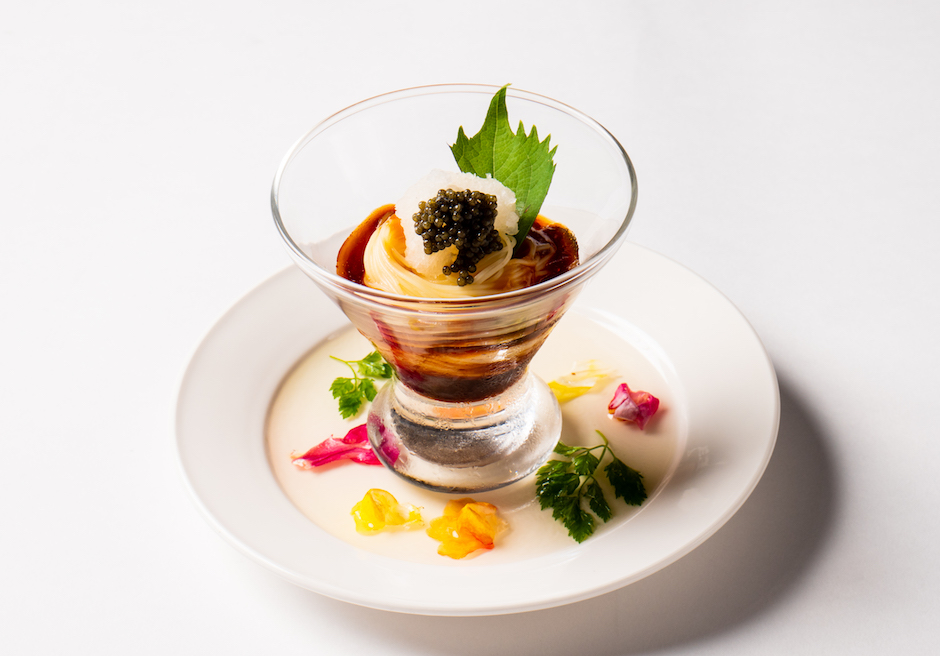 Caviar's Cappellini Japan Style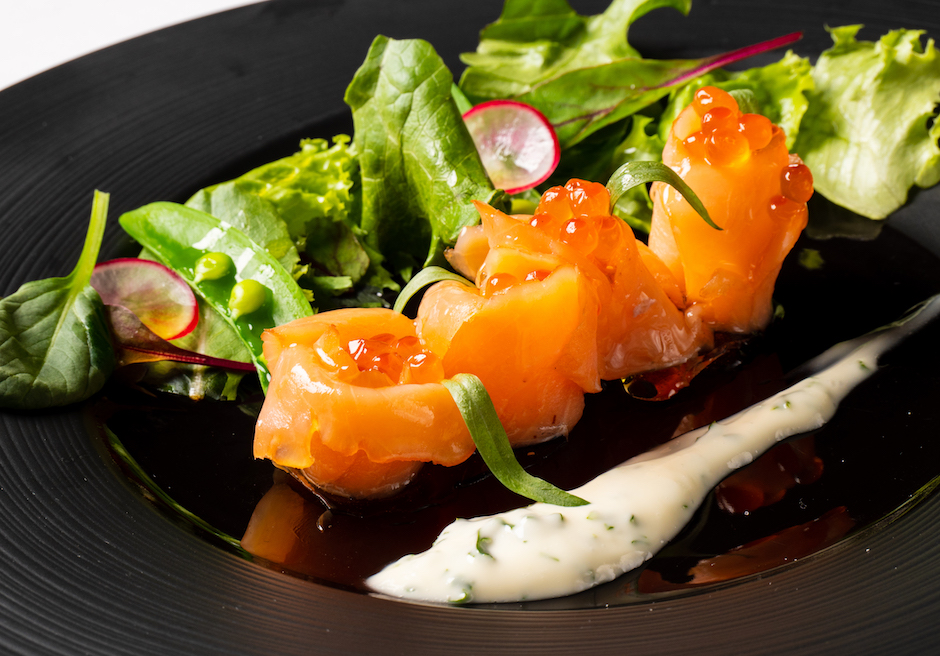 Salmon marinated with salt-koji mie cuit estragon source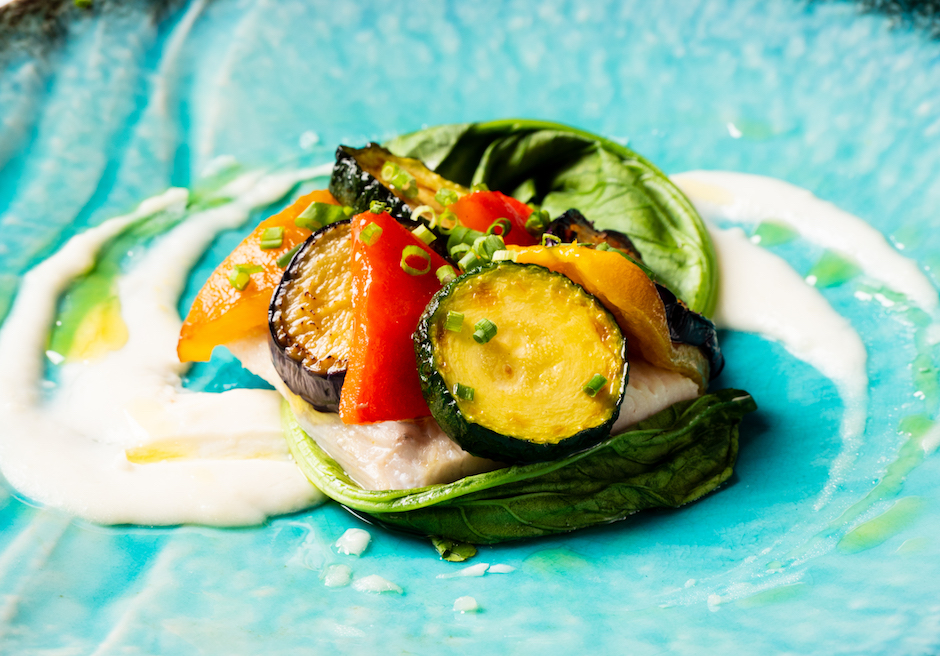 Red snapper vapore white miso sauce With seasonal vegetables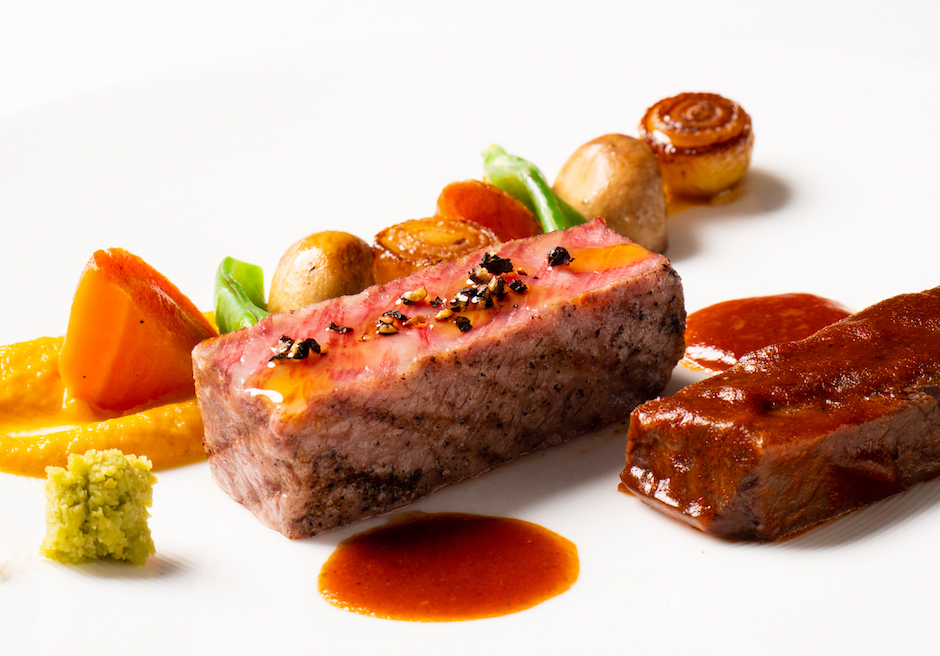 Wagyu beef loin & red wine stew with wasabi sauce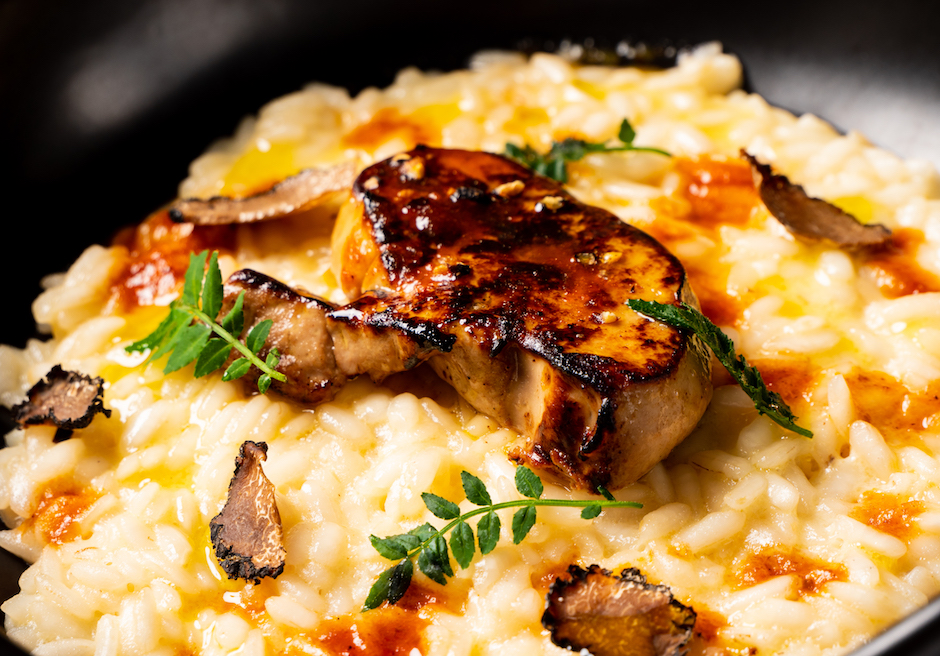 Foie gras risotto tree buds & truffle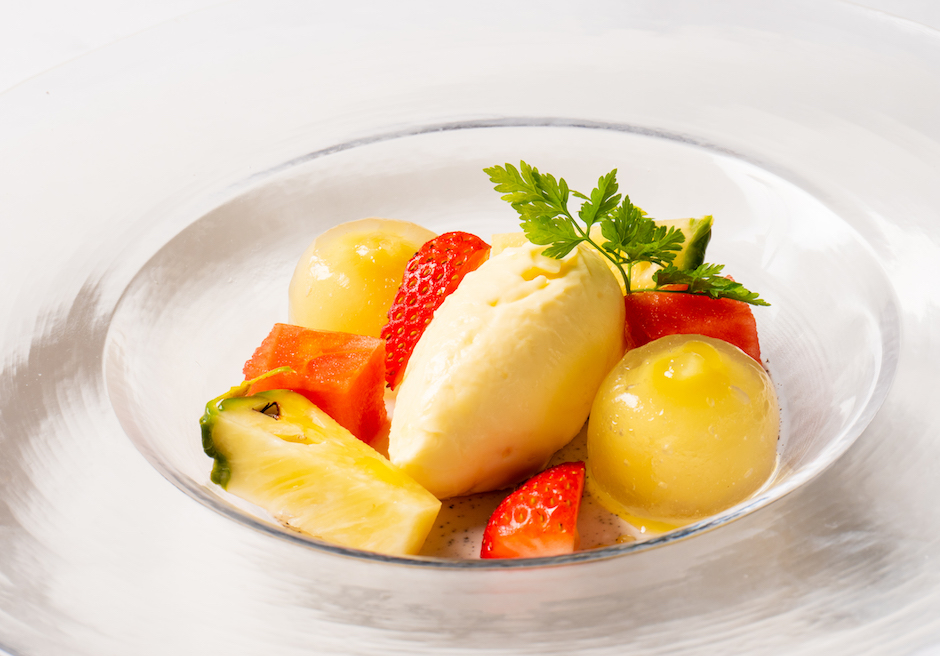 Sesame mousse and kuzu-manju with vanilla ice and fruit
SPRING COURSE
¥12,000+TAX
Spring special course packed Japanese spring scent on the Grand Course. (From March to May only)
 "luck meaning" foodstuff, you can feel fresh breath of spring through courses such as spring vegetables, fresh green wild vegetables, Spanish mackerel...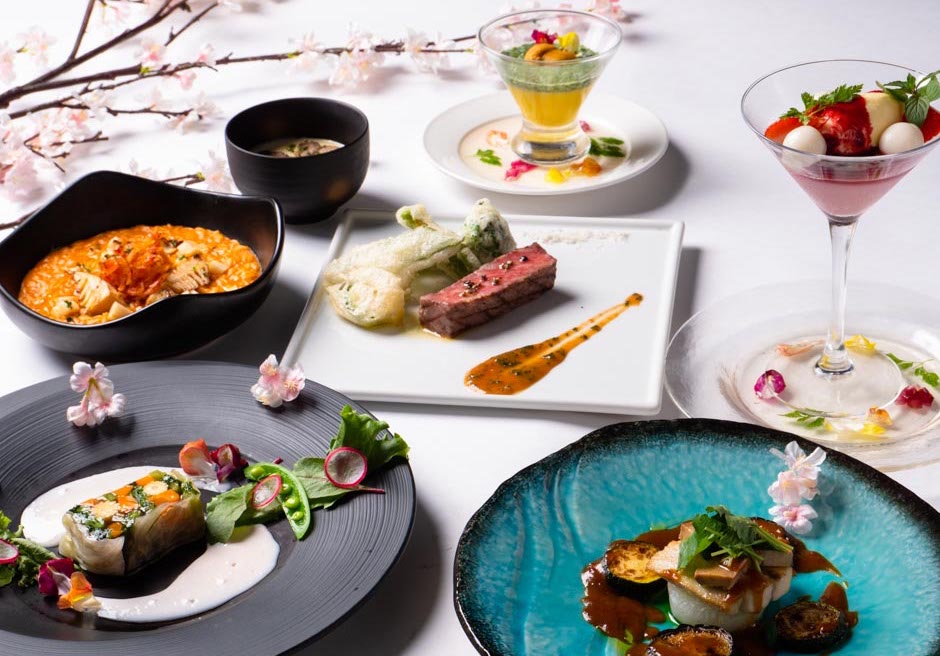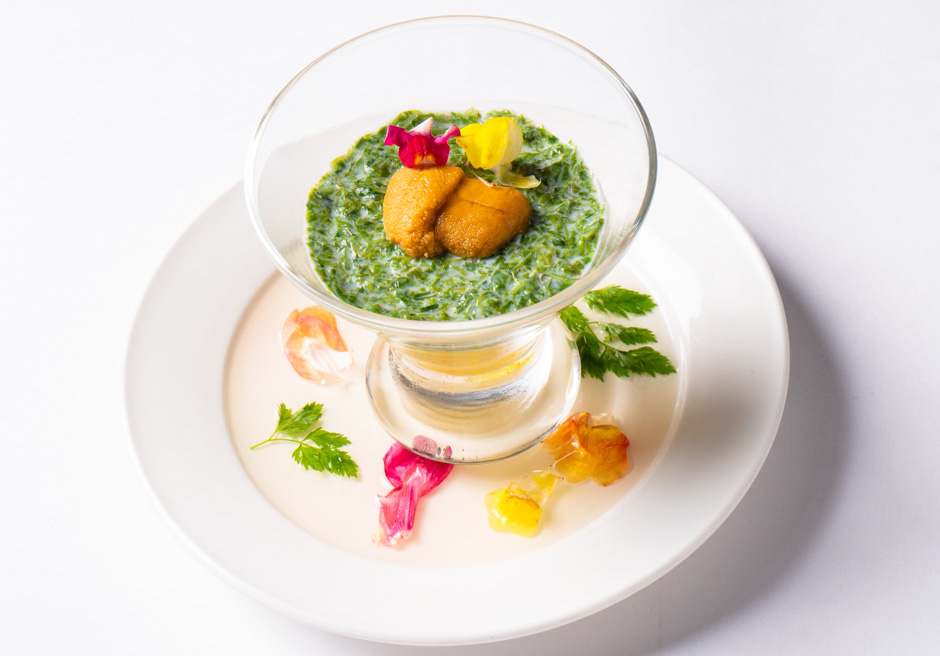 Sea urchin flan seeweed source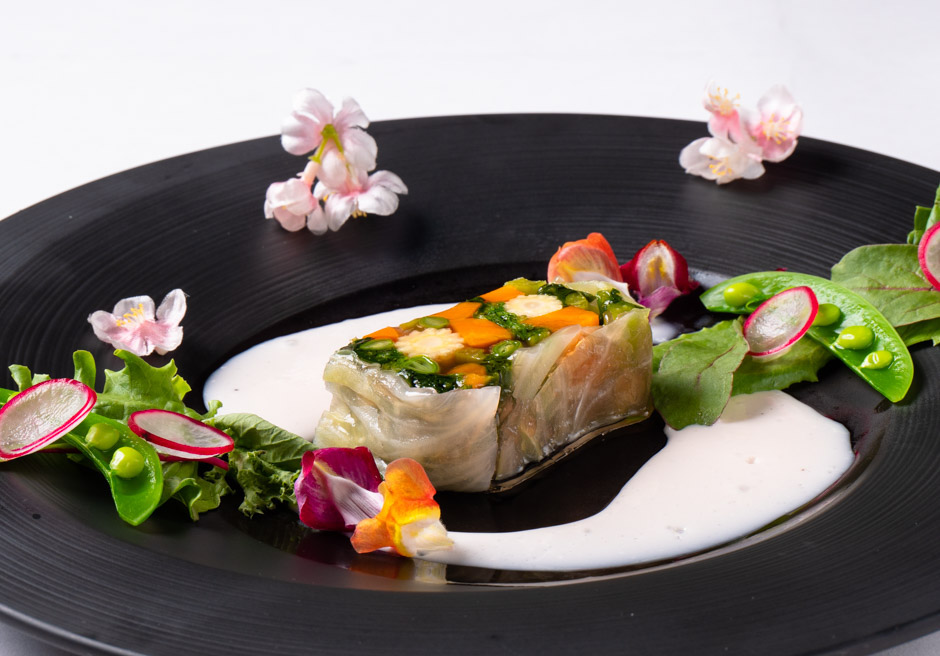 Spring vegetables Terrine with Yuzu pepper and beet's yoghurt sauce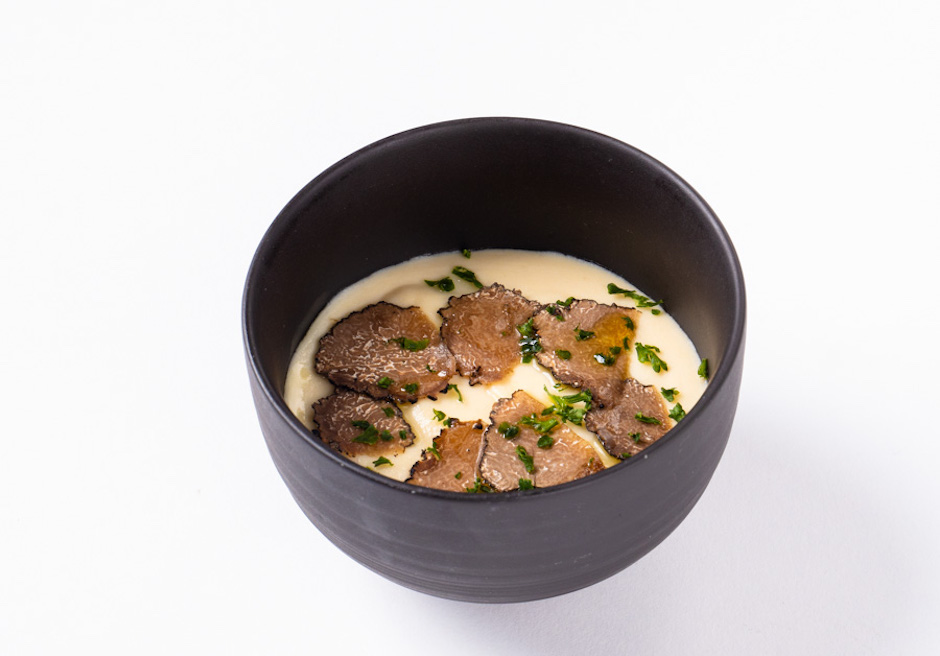 Pureed soup of onion with truffle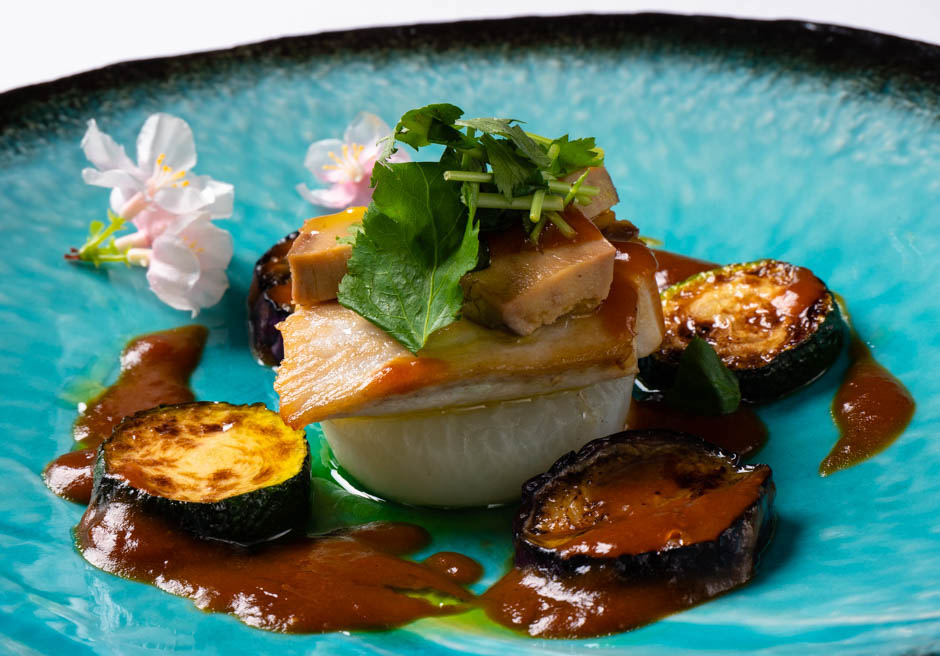 Spanish mackerel Poiré & Terrineof foie gras with Teriyaki sauce
Wagyu-Beef loin Gurie & Wild vegetable tempura Fukinoto sauce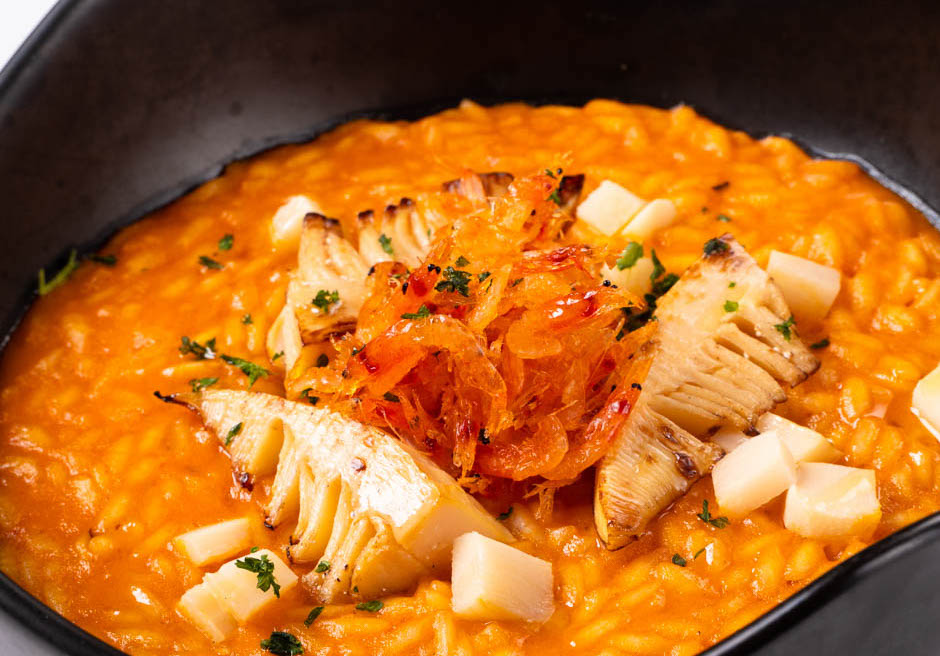 Risotto with sakura shrimp and bamboo shoots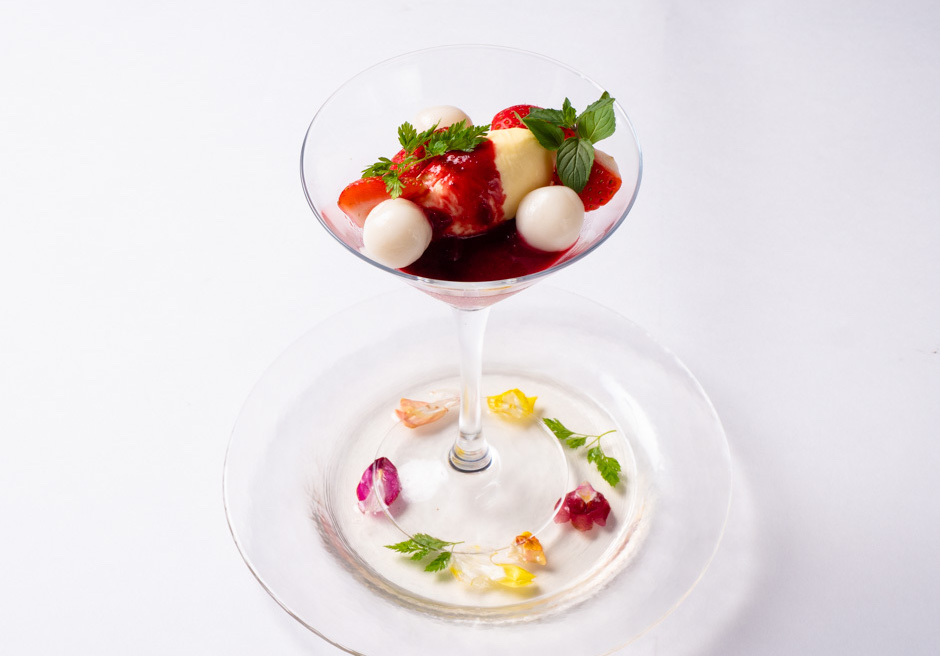 Strawberry agar and Shiratama parfait
AUTUMN COURSE
¥12,000
Based on Jaoanese × French, use auspicious meaning fish, bonito through the course.
Bonito having the meaning of winning , close couple. The fish wilol cook appetizer, main with various techniques.
Limited special course of autumn taste in high quality food material symbolizing Japanese fall Matsutake. (September - November only)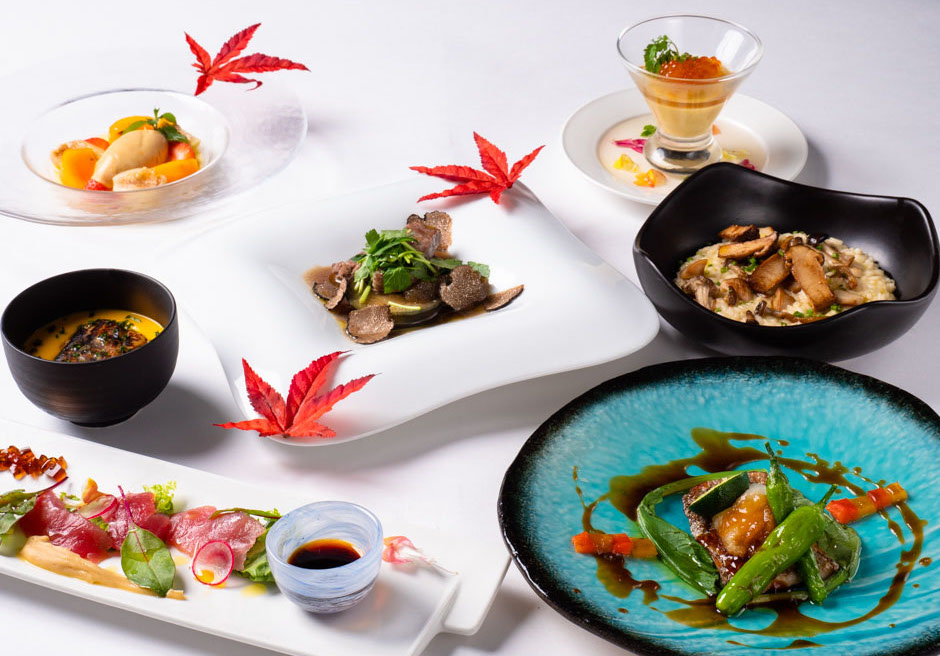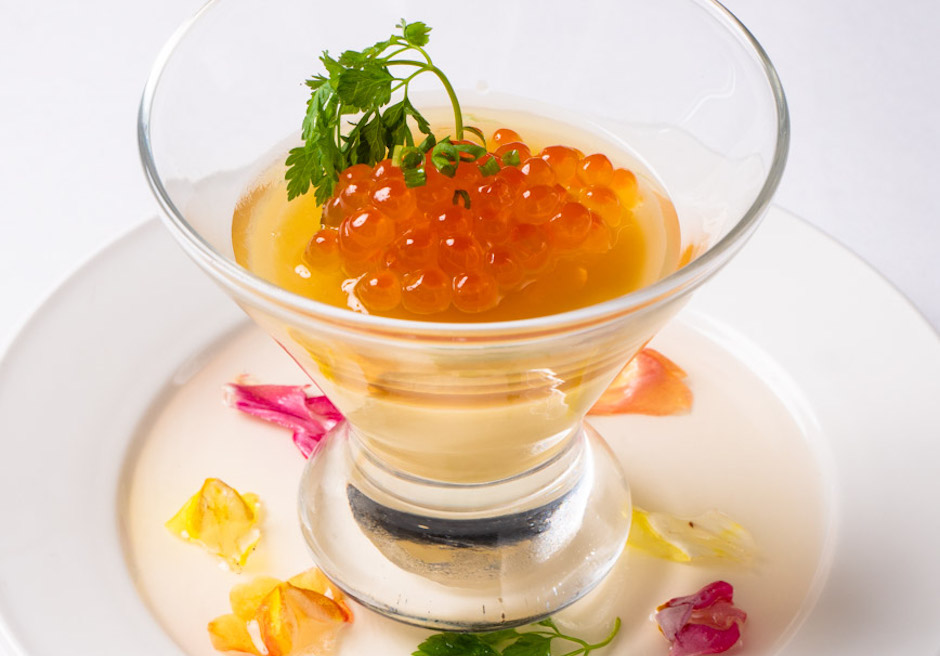 Sweet potato mousse & salmon roe parfait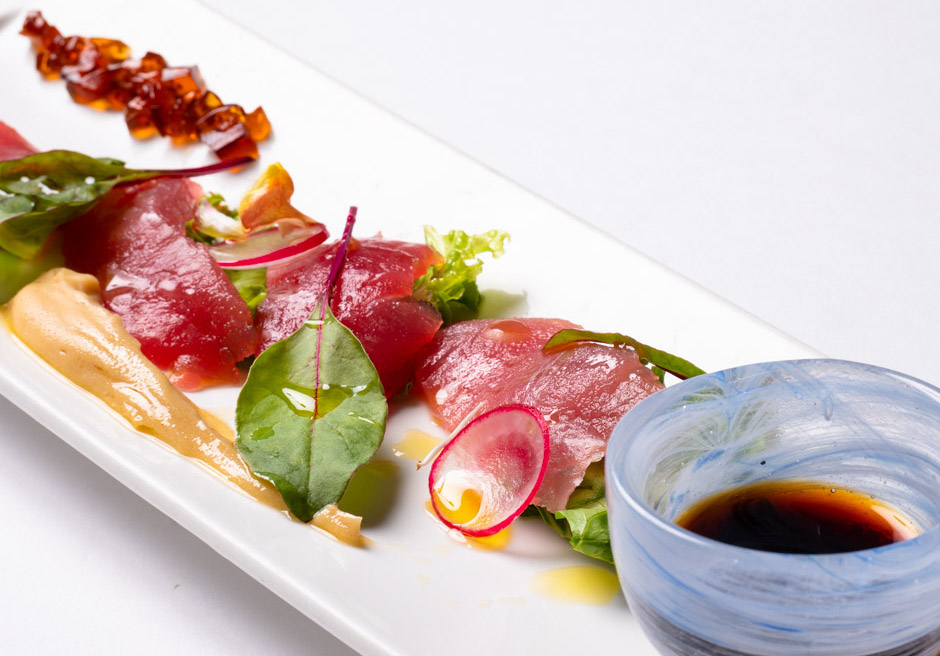 Bonito carpaccio soi-sauce's panache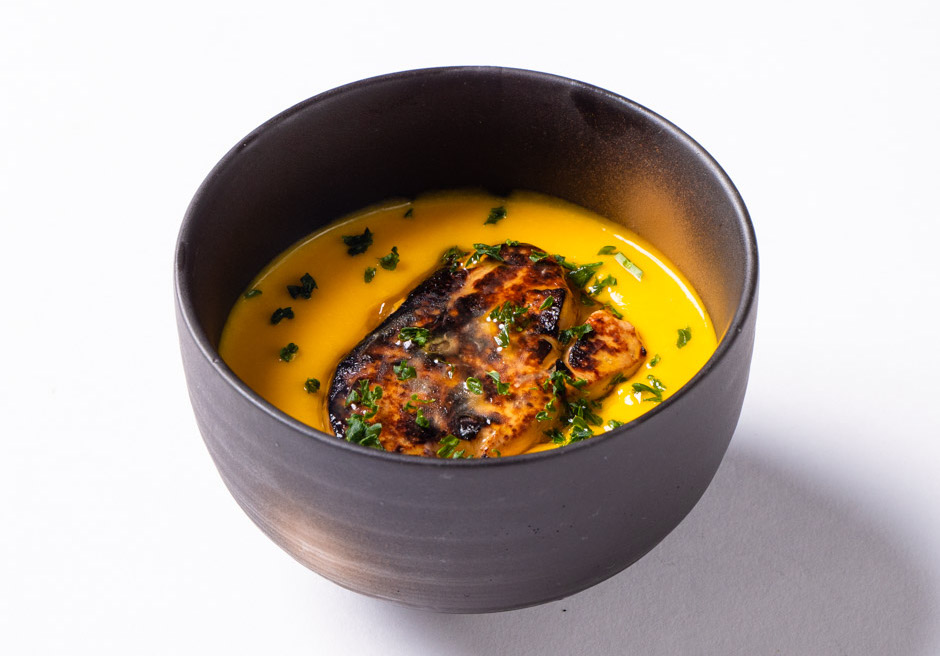 Pumpkin Miso soup with sautéed foie gras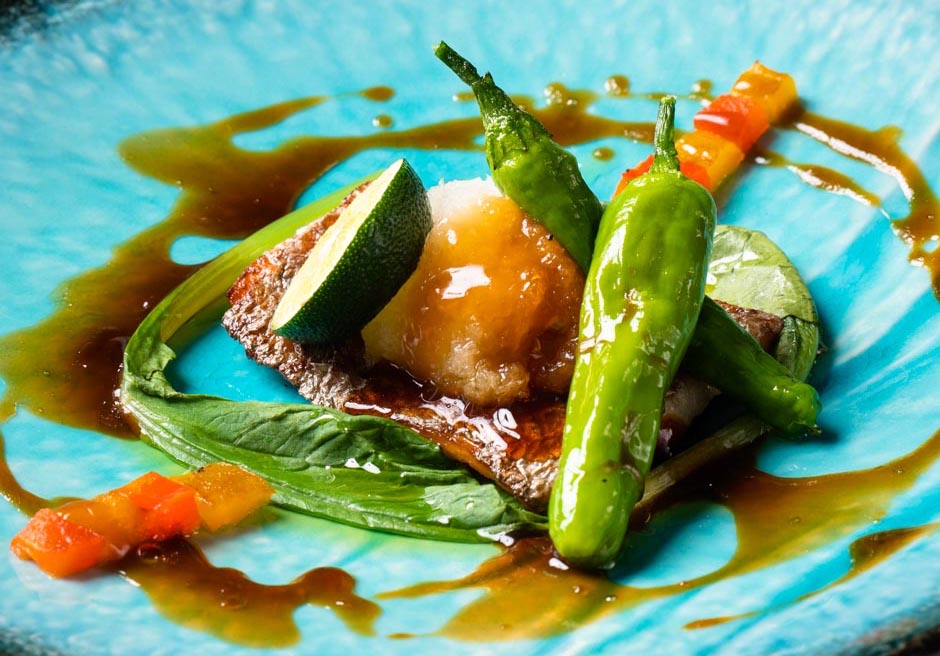 Poiré of the sword fish sudachi and ponzu sauce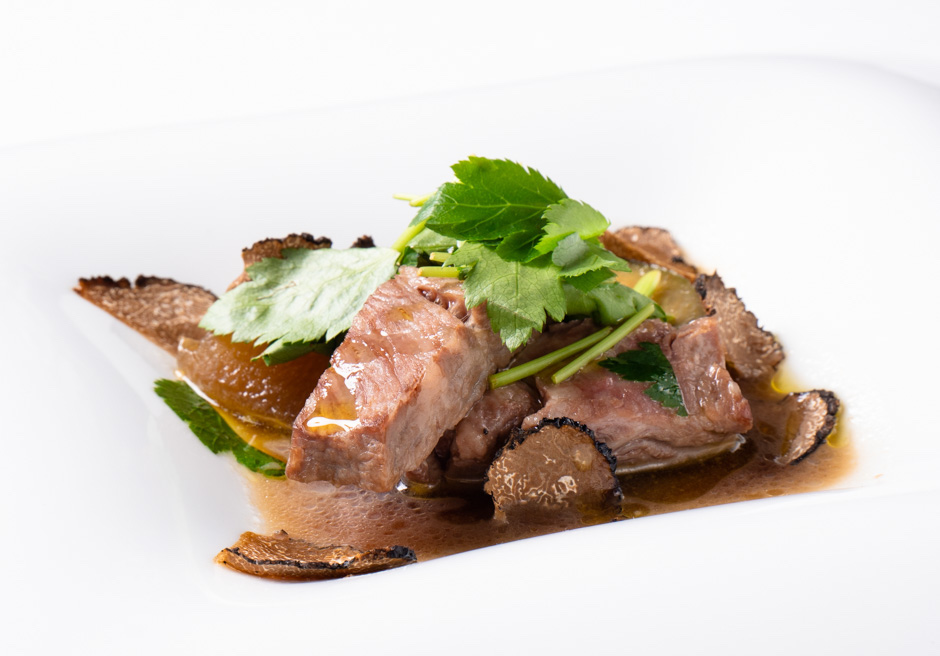 Boiled Wagyu-beef & consomme boiled eggplant ,winter melon with Truffle Accents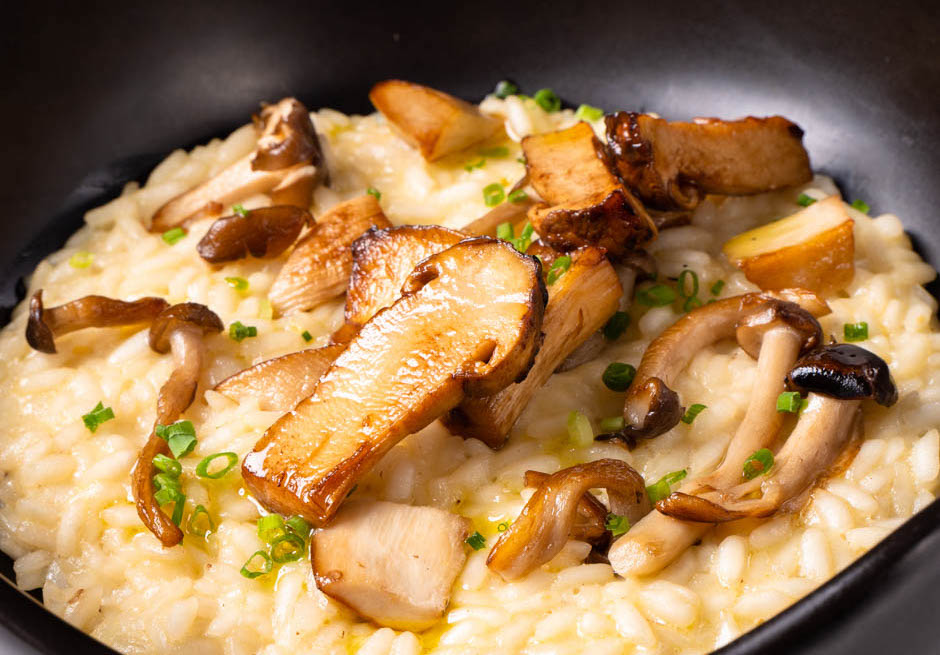 Risotto with matsutake and seasonal mushrooms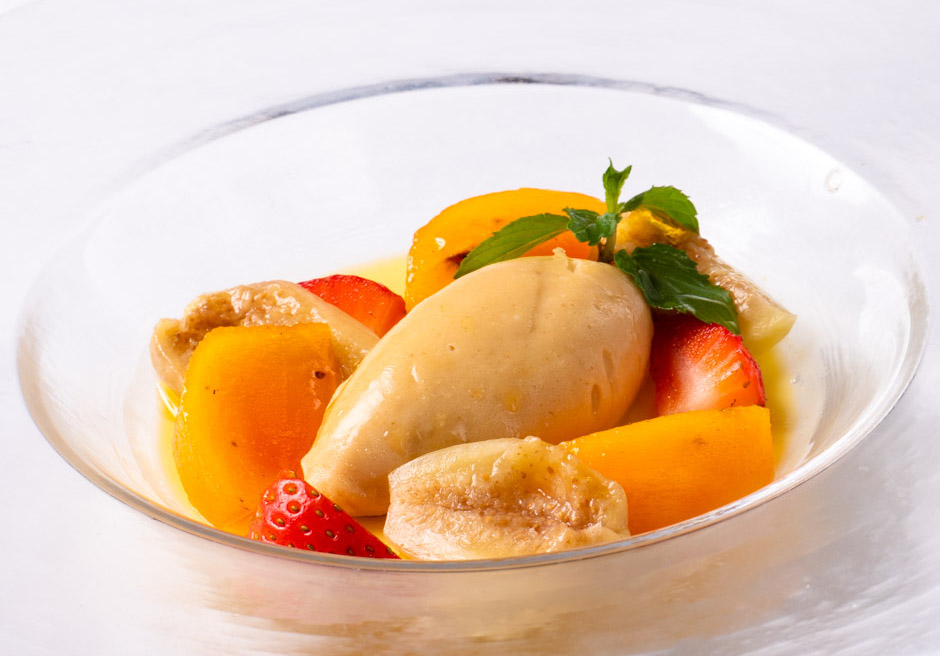 A fig and a persimmon Blancmange with brown sugar ice cream
SHIBA-RIKYU SALAD
¥2,000
Terrine of foie gras flavored with coffee.
Salad which imaged Japanese garden of Shiba Rikyu.
A limited menu for customers who did photo wedding & wedding.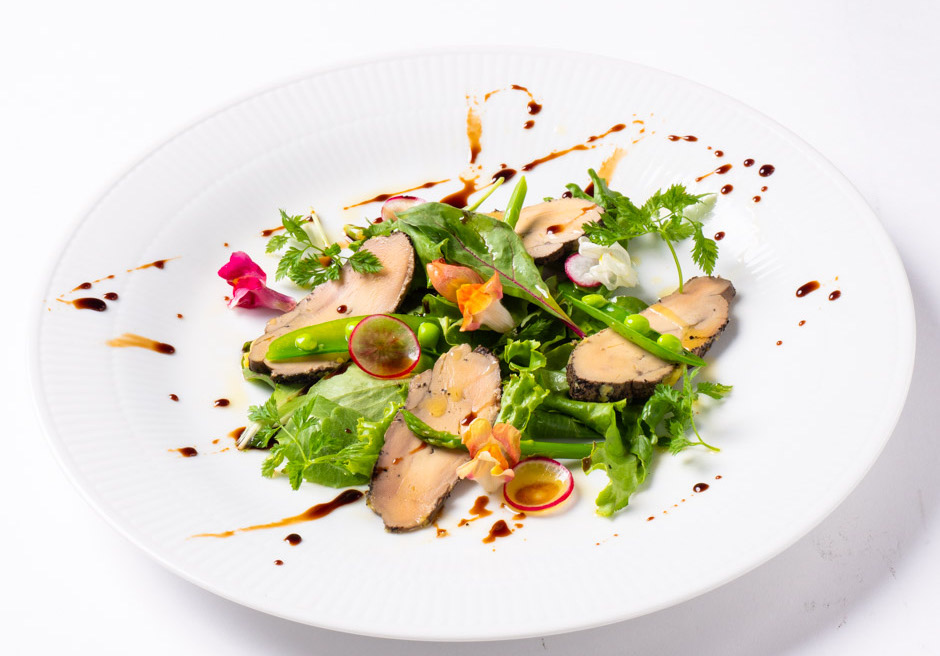 You can receive a party after the wedding ceremony.
Catering and Private chef for cuisine
¥5,000〜+TAX /1person  (10 people or more)
※Price not include drinks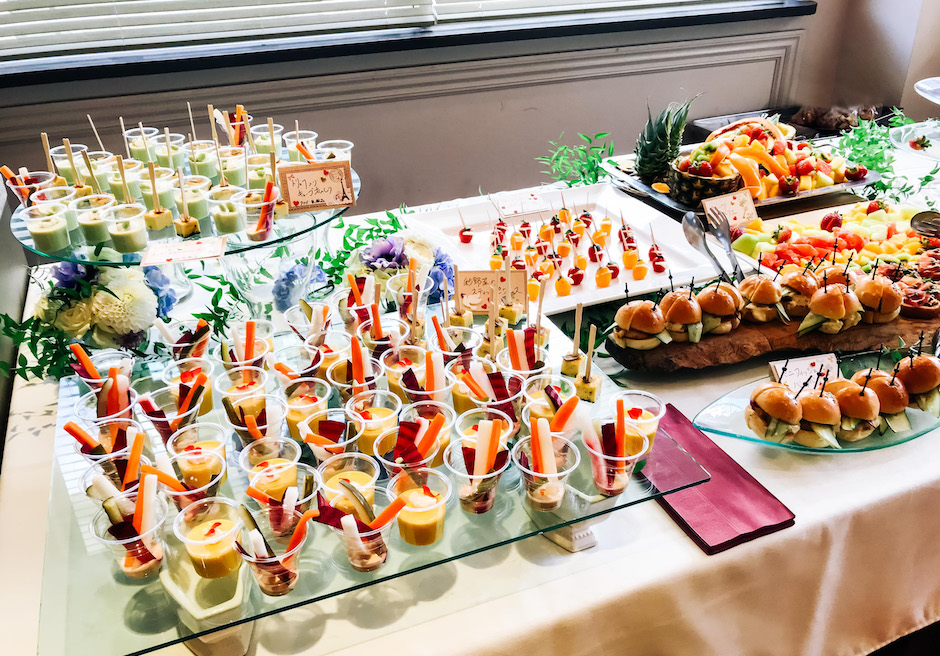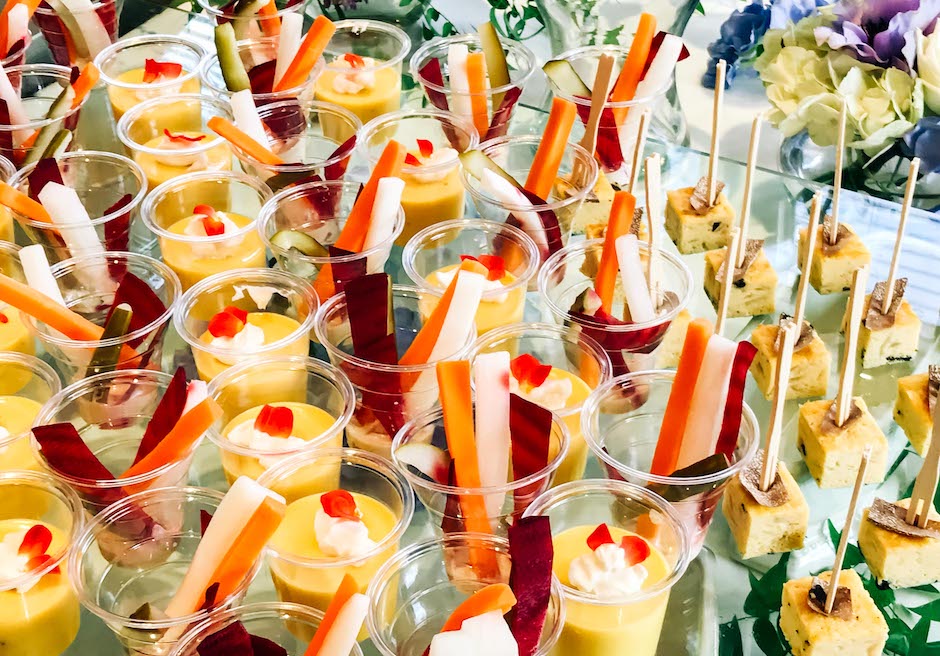 Colorful Finger Foods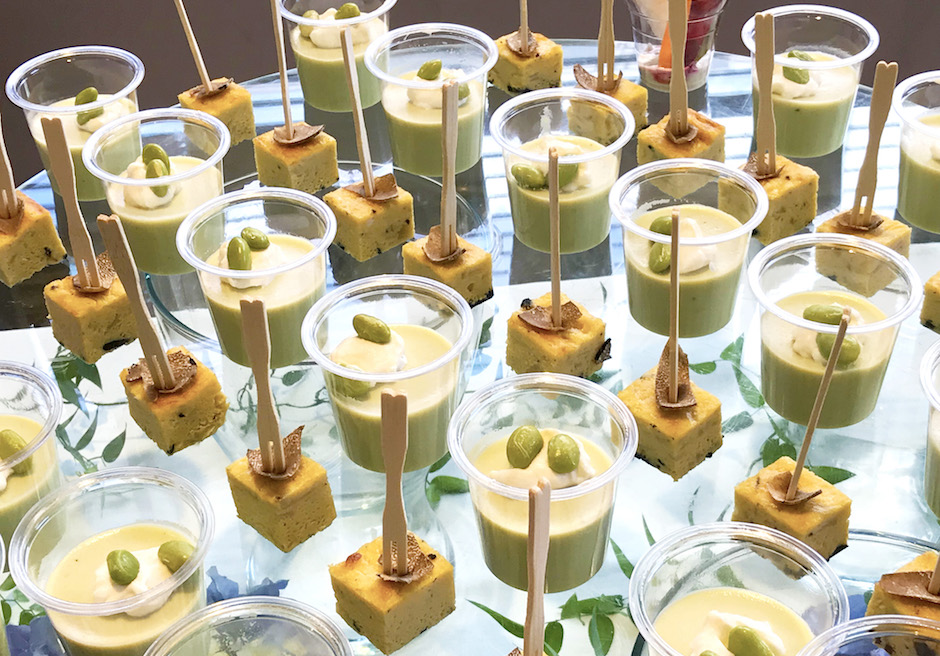 Japanese taste finger food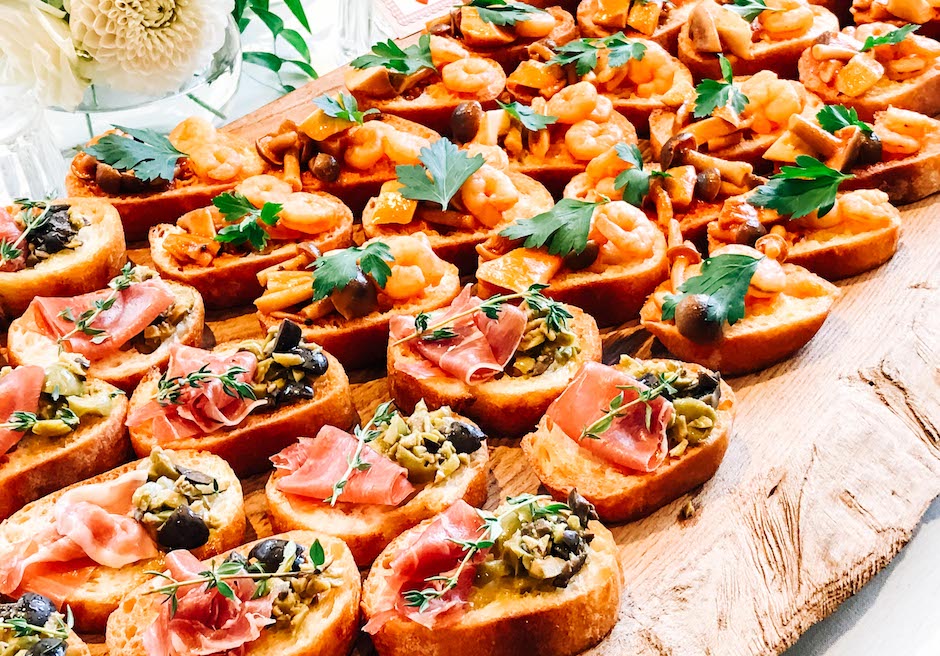 Bruschetta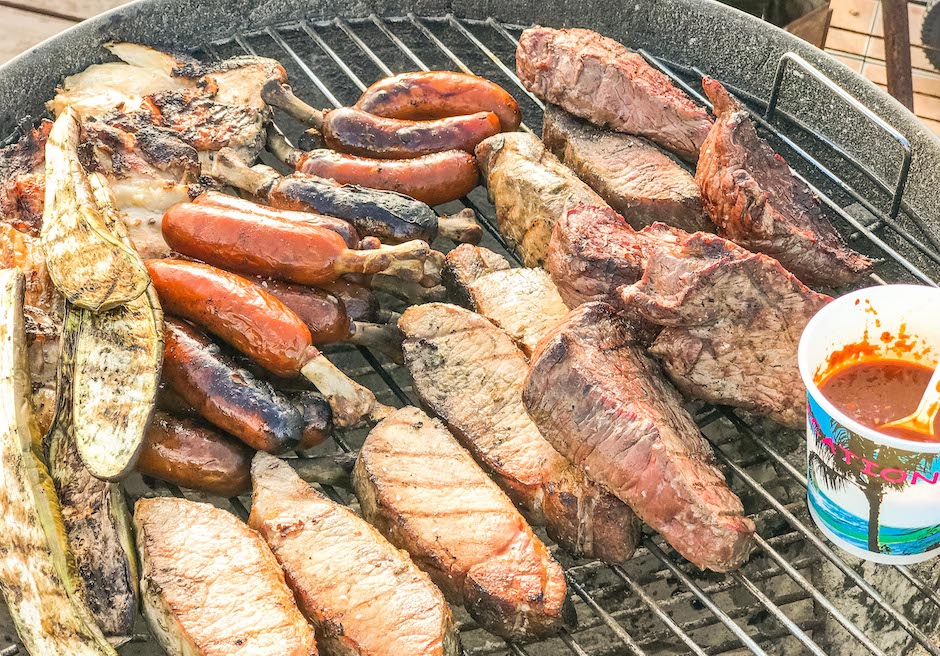 BBQ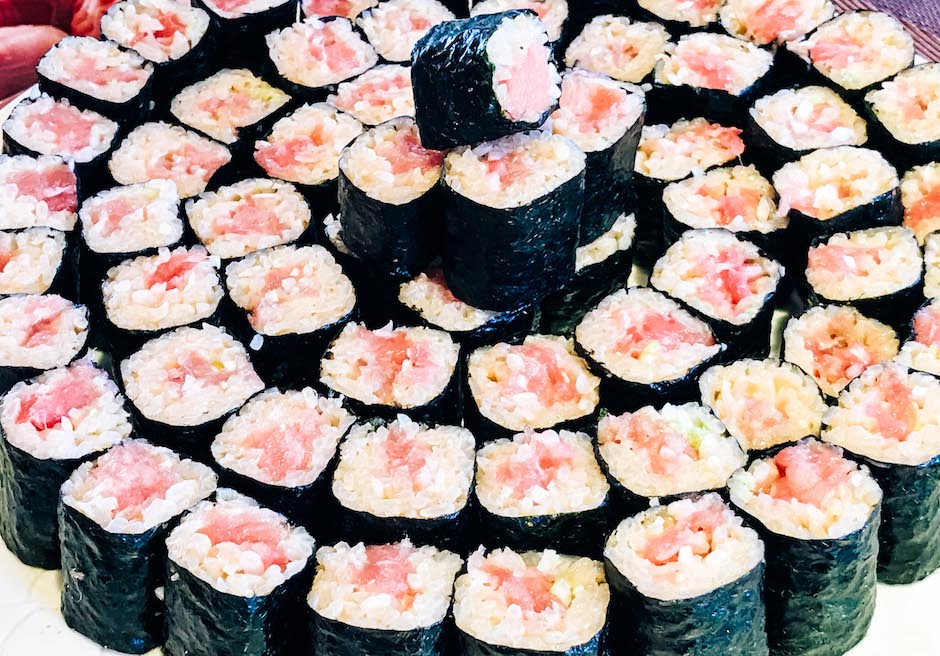 Sushi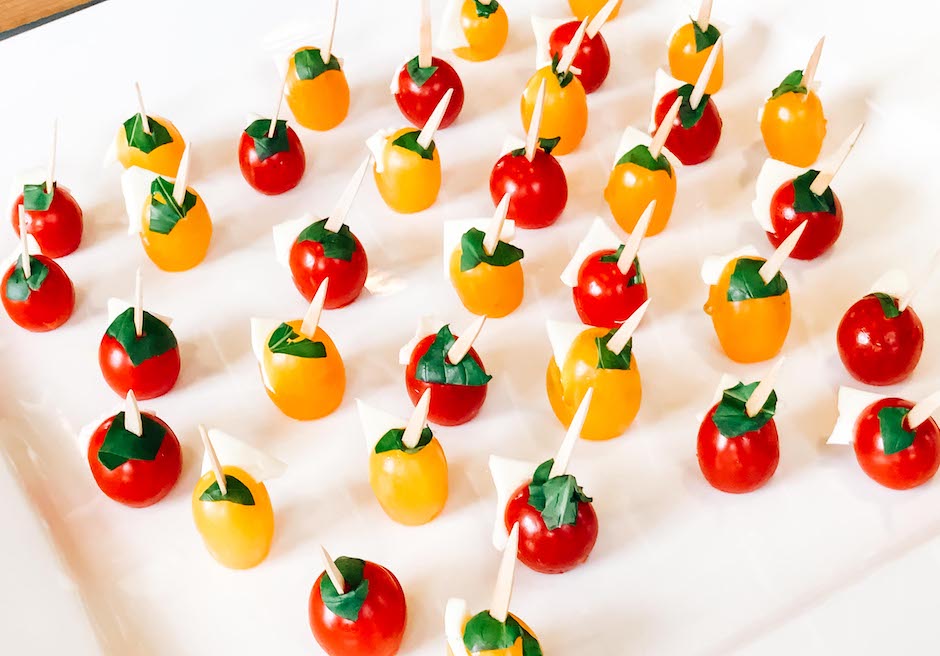 Caprese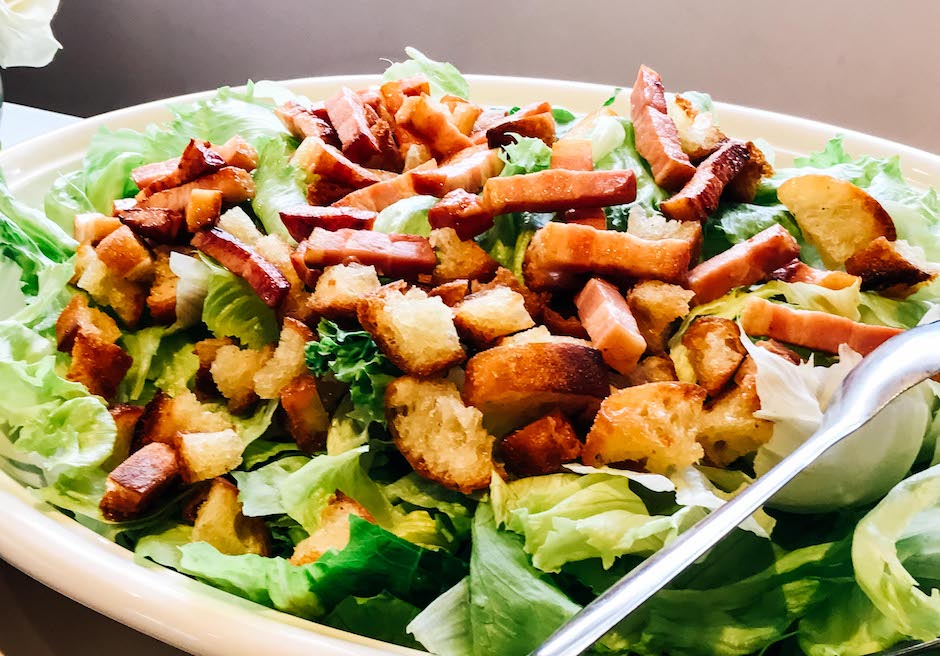 Caesar Salad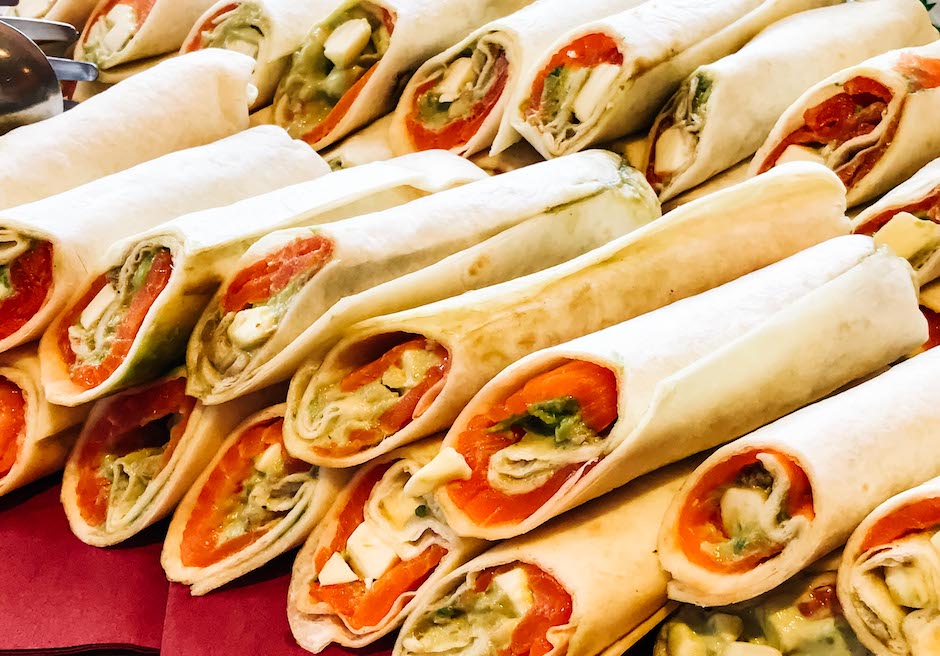 Wrapping roll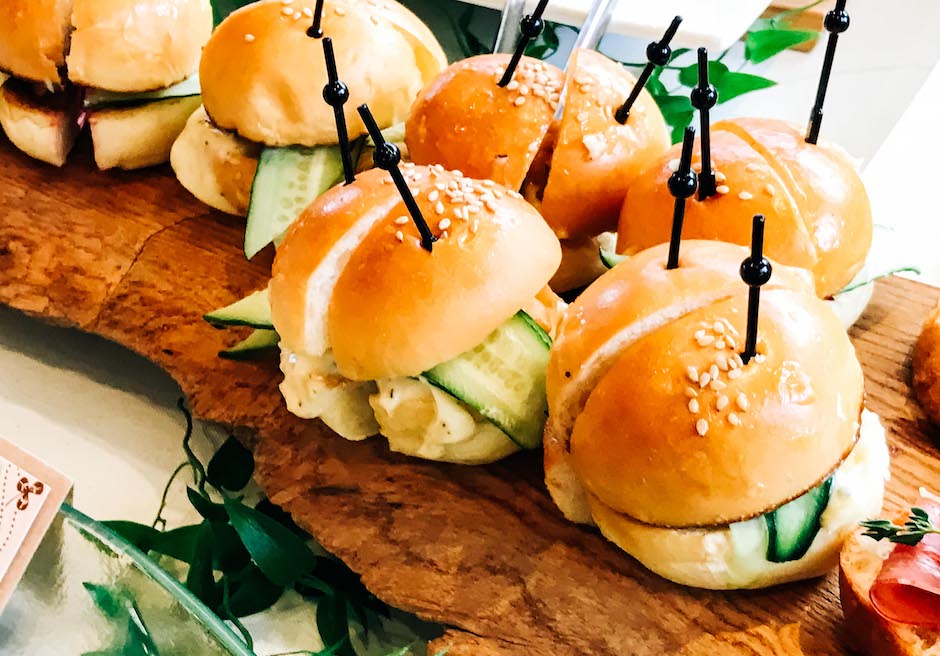 Mini Berger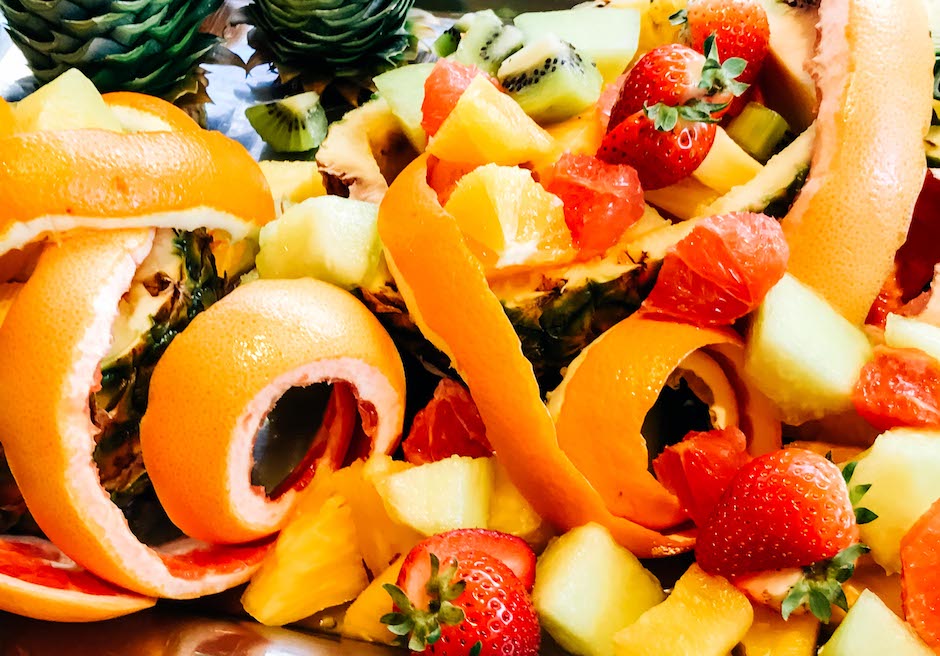 Seasonal Fruits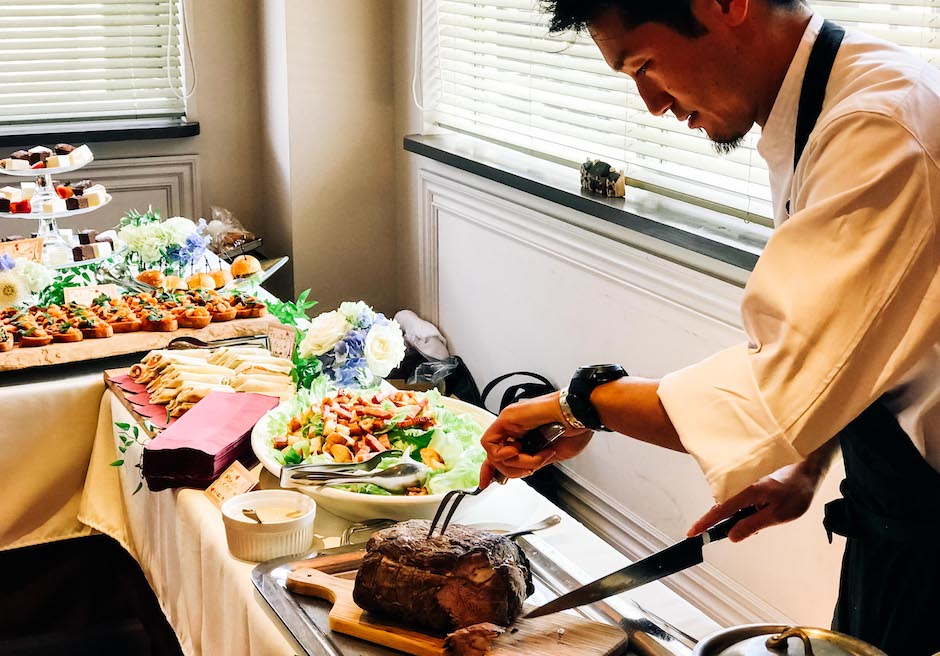 Roast Beef with Curving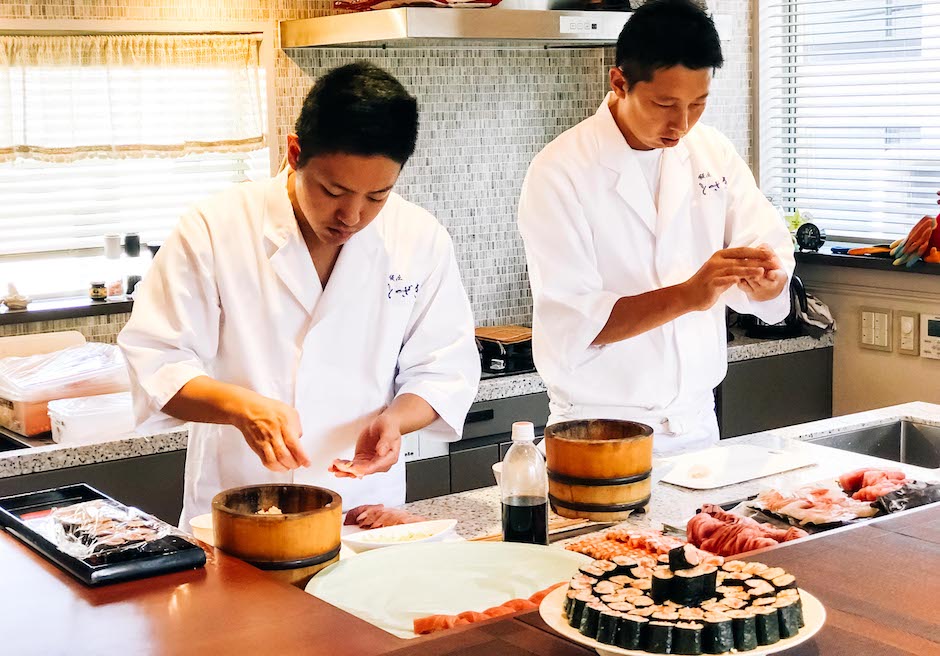 Sushi Chef
FRENCH Restaurant EPICES
JR Hamamatsucho station : 6 minutes on foot
Toei-Asakusa Line & Toei-Oedo LIne : 2 minites on foot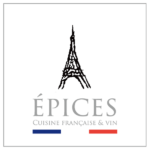 Reservation Call
03ー6432−4537
Monday to Friday:11:30~22:00