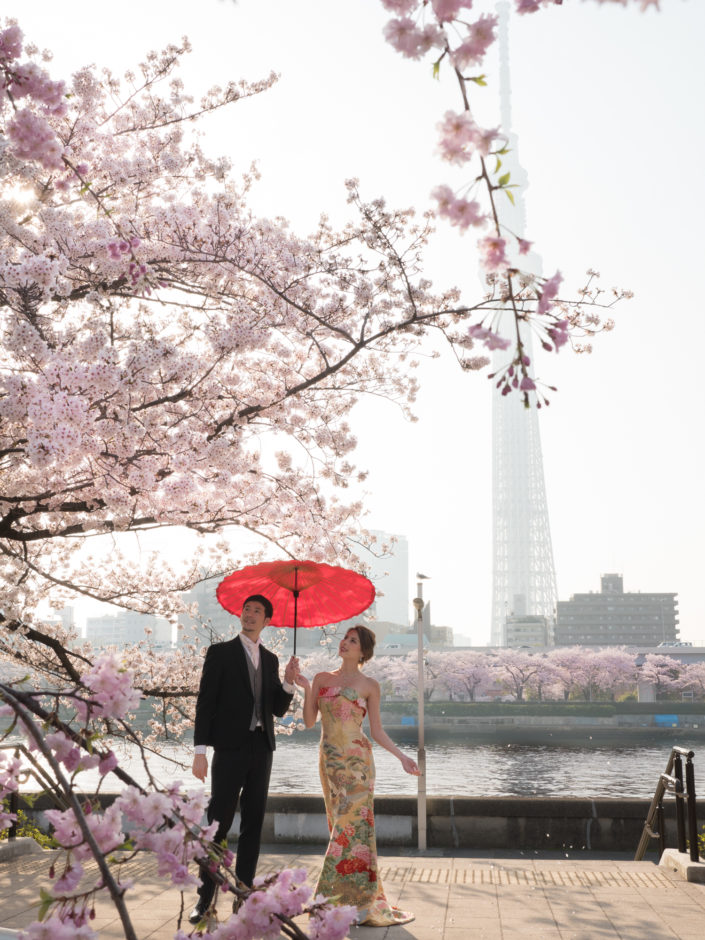 Photo wedding under full bloom cherry blossoms!
Of course, we will accept a shooting reservation.
The flowering time of cherry blossoms is generally in early April.
However, the following time differs according to the year.
It flowering time shifts, it will become pictures like leaves cherry or buds.
Cherry blossom will bloom in a short period and will be in full bloom and fail.
Please understand it as the nature of Japanese cherry blossoms.
Of course the schedule may be adjustable so please inquire.